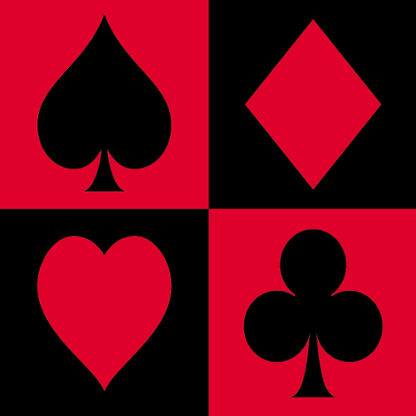 My blog is dedicated to the fun and pursuit of online casino games. Why? Because this is how I enjoy spending spare time – it is relaxing and fun, but it is also a bit of a mental challenge, as many online video games involve a high level of strategy as well as thinking skills. By day I am Camilla and I work in an office in England. But by night I (sometimes) rake in a fortune at casinos, without ever having to leave my armchair.
As I spend so much time in various casinos and playing different types of games, I thought I'd share some of my favourite games and tips for all of you folks who might also want to pursue this kind of fun and exciting lifestyle.
First of all, I enjoy the thrill of the flutter, so the games that have the best odds of winning are the ones that especially draw my attention. Some of these are like traditional card games. Blackjack, baccarat and poker are loads of fun and easy to master. At first my knowledge was a bit superficial, but as I got into it, I become more and more skilled at knowing which cards to keep, for example, and which to discard, and more importantly when to cash in. I spend a lot of time reading up on specific strategies for each of these games in order to learn how to better my game. Trust me – it's a mental challenge and it keeps one's brain ticking over!
When I'm more in the mood for just a bit of fun, the games that tend to draw my attention aren't these traditional ones, but rather the kind that offer up a real adrenaline rush – games like Bingo – yes, I know, it evokes the image of the grandmother with her big stubby marker – but it turns out she was onto something! Keno is another one I'm almost addicted to, and which gives a thrill much like winning the lottery when the balls fall your way. And of course there's Wheel of Fortune, which is another one I keep going back to.
Another top tip for enjoying this virtual lifestyle is to investigate the 3D slots. These have amazing graphics that recreate a real life experience along with sound effects, so they are a lot of fun to play. Slots like Gonzo's Quest and Jack and the Beanstalk can keep me entertained for hours on end and remind me of the fun that I had as a child going to the cinema.
While lots of these games are also available on my phone, I do try to wait until the evening when I can be on my home computer. Sometimes I can play for hours!