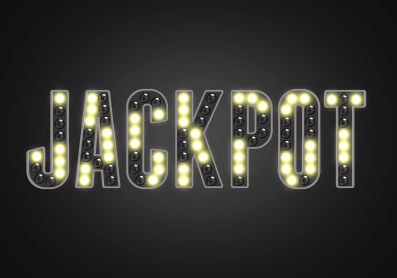 Jackpots are a common thing in the world of online casino games. More or less every game has a jackpot. Jackpots are the single highest paying combinations in any casino game. If the highest amount you can win from a slot machine is five thousand dollars, hat is the jackpot. There is something called a progressive jackpot. Jackpots are made up of huge prize pools collected from thousands of players across the globe. And, they can reach soaring heights. There are several of these progressive jackpots. Some of them have already been included in the Guinness Book of World Records. So, I play these slots from time to time, hoping that the next huge win will be mine.
More about slots with progressive jackpots
The slot machines with progressive jackpots are just as much fun as other popular slots, but the feeling of several million pounds hanging in the air makes this an even more exciting experience. The most famous slot machines with a progressive jackpot are Mega Fortune Dreams and Mega Moolah. Both of these have jackpots worth millions of pounds – sometimes these prize pools can reach more than fifty million!
It is all fairly simple. For every spin you make, a small part of the stake will end up in a prize pool shared by everyone who is playing the game. As soon as a winning combination is found on one of these slot machines, the total prize pool will be awarded. Sometimes, it is awarded spontaneously to a player who is spinning the wheels. Many players are, in fact, hunting for these slot machines. They do give you the chance to completely change your life, so players all over the world are combining entertainment with dreams of a luxury existence. Try out Mega Moolah, or my personal favourite – Hall of Gods. The latter is an awesome, themed slot which regularly turns people into millionaires.