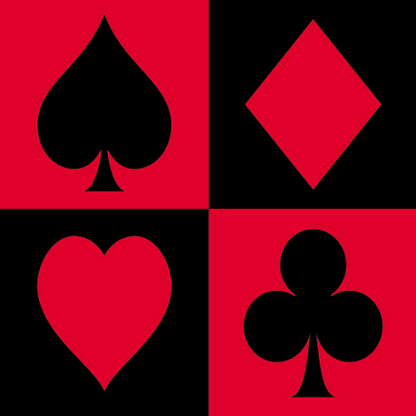 Welcome to Milla's Casino Blog! If you're new to the world of online casinos, or even a seasoned gambler looking to get the most out of your experience, it's essential to choose the right platform. Today, we'll delve into key factors you should consider to ensure you pick an online casino that best suits your needs.
Think About What You Want
Before diving into the sea of online casinos, take a moment to understand what you're looking for. Are you interested in a wide range of games or do you have a particular game in mind? Are you after big bonuses or are you more concerned about the safety of your information? By understanding your preferences, you can more effectively evaluate various platforms and their offerings.
Regulation and Safety
Always ensure that the casino is regulated by a recognized authority, like the UK Gambling Commission or the Malta Gaming Authority. These organizations ensure that the casino follows laws and regulations related to fairness, privacy, and security. Always check for security features like SSL encryption to protect your personal data. Remember, a safe and regulated environment is non-negotiable.
Bonuses
Bonuses can be a deciding factor for many players. While a lucrative welcome bonus is tempting, it's important to consider the terms and conditions attached to it, such as wagering requirements. Some casinos may offer bonuses that look good on paper but are nearly impossible to claim due to stringent conditions. Always read the fine print!
User-Friendly Experience
The layout of the online casino should be intuitive and easy to navigate. A cluttered interface or complicated navigation can detract from your gaming experience. Many online casinos also offer a mobile experience through an app or a mobile-friendly website. Check out how the platform performs on your device before committing.
Payment Selection
Having a variety of payment options like credit/debit cards, e-wallets like PayPal or Skrill, and even cryptocurrencies can give you the flexibility to choose the most convenient and secure method for you. Also, consider the withdrawal times, as some methods may take longer than others. Check for any fees associated with transactions and choose a casino that maintains transparency in this regard.
Terms and Conditions
Though it can be tedious, always take time to read the casino's Terms and Conditions. This section provides crucial information on policies related to bonuses, withdrawals, and more. Understanding these can save you from unpleasant surprises down the line.
Game Selection
Once you've assessed the casino on technical aspects, dive into their game selection. A good casino should offer a wide variety of games: from slots and table games like blackjack and roulette, to live casino options and even sports betting. If you have a favorite game, make sure it's available. Some casinos also offer demo modes, allowing you to try the game before wagering real money.
RTP (Return to Player)
RTP is a measure of how much a game pays back to players over a certain number of plays. Look for games with higher RTP as they offer a better chance of winning in the long term. While most reputable casinos offer games with fair RTP rates, it's always a good idea to check these numbers yourself, which are often published on the casino's site or on the game developer's website.
Support
Last but not least, evaluate the casino's customer support. A reliable casino should offer various channels for customer support, including live chat, email, and phone. It's advisable to test these services for responsiveness before making your first deposit. Good customer service can make a significant difference, especially when you encounter issues that need immediate attention.
In summary, choosing the right online casino involves a careful evaluation of several factors ranging from safety and regulation to game selection and customer support. Taking the time to consider each of these factors will ensure you pick a platform that not only meets your needs but also provides a secure and enjoyable gaming experience. 
Regulations across different markets
Navigating the online casino landscape becomes a bit more intricate when you consider the differing regulations across various countries. Below, we delve into how Canada, Sweden, the UK, and the US each approach online casino regulation. This information is crucial if you're considering gambling on platforms outside your home country.
Canada
Canada presents a somewhat ambiguous situation when it comes to online gambling. Technically, running an online casino within Canada's borders without a license is illegal. However, in the state of Ontario gambling has been legal since the state rolled out and regulated the Ontario casino market in 2022.So if you're in Canada( but not living in ontario), it's key to look for casinos regulated by recognized overseas authorities to ensure a safe gaming experience. 
Sweden
Sweden has revamped its online gambling scene in recent years. Starting in 2019, Sweden began granting licenses to online casinos through its own regulatory body, the Swedish Gambling Authority, commonly known as Spelinspektionen. This new regulation mandates that casinos follow strict guidelines, including offering tools for responsible gambling and adhering to transparent advertising practices. For Swedish players, selecting a casino licensed by Spelinspektionen provides an extra layer of protection.
United Kingdom
In the realm of online gambling, the UK is often considered the gold standard for regulation. The UK Gambling Commission (UKGC) oversees all gaming activities within the country and enforces strict compliance with laws related to fairness, financial stability, and responsible gambling. If you reside in the UK, you should prioritize casinos that are UKGC-licensed for a secure and transparent gaming environment.
United States
When it comes to the United States, the regulation of online casinos varies from state to state. Some states like New Jersey and Pennsylvania have full-fledged regulated online casino markets, while others still prohibit this form of gambling. The landscape is ever-changing, with many states considering legalization. If you're based in the US, it's critical to check the laws of your specific state before you start gambling online. Opting for a casino regulated by a state with established legal frameworks will offer you the safest gaming experience.
Understanding how different countries regulate online gambling can significantly impact your gaming experience. Always remember to consult the local laws of the jurisdiction you're in, as this will not only ensure you are playing legally but will also offer a layer of security and peace of mind.
Conclusion
Selecting the right online casino is a multifaceted decision that goes beyond the allure of flashy bonuses or a wide game selection. At the core of a satisfying and secure gaming experience is the casino's adherence to regulation and safety measures, a fact that becomes even more critical when considering cross-border gambling.
The varying landscapes of regulations in countries like Canada, Sweden, the UK, and the US serve as a reminder that not all online casinos are created equal. Each country's unique approach to regulation offers its own set of advantages and challenges, emphasizing the importance of doing your homework before placing your bets.
Moreover, other factors like user-friendliness, payment options, terms and conditions, game variety, RTP rates, and customer support contribute to the overall quality of your online gambling experience. Don't overlook any of these aspects; they collectively create the environment in which you'll be spending both time and money.
To sum it up, when selecting an online casino, prioritize safety and legality above all else. From there, align your specific preferences, whether that's lucrative bonuses, diverse game selections, or flexible payment methods, with what the casino offers. Being informed is your best bet in navigating the exciting yet complex world of online casinos.
Thank you for visiting Milla's Casino Blog, where we strive to equip you with the insights and knowledge to gamble responsibly and enjoyably. Happy gaming!