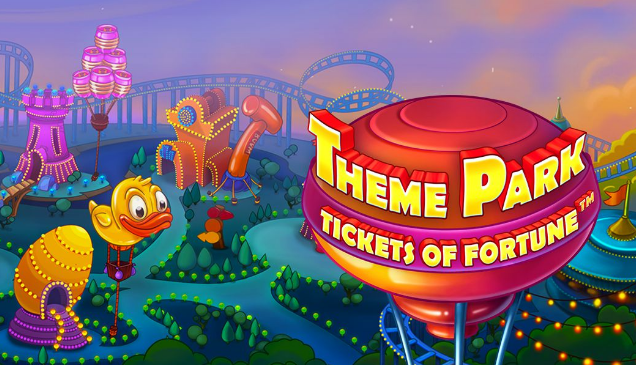 Remember when you were just a kid and theme parks were the most exciting places ever? Which ones have stayed in your memory? Disney and the Magic Kingdom? Blackpool Fun Parks? Wild Adventures? What was most engrossing for you? The rides like the rollercoaster, the animals? Or the candyfloss, the games, or fun of being with your family on an exciting day out?
More about Theme Park: Tickets of Fortune
There's an adult version of these favourite memories that has been recreated for you. Imagine if the carefree excitement you experienced as a child could be coupled with excitement for adults. And, something you could experience in the peace and quiet of your own home. Not only this, but with the added bonus of potential jackpot scoops!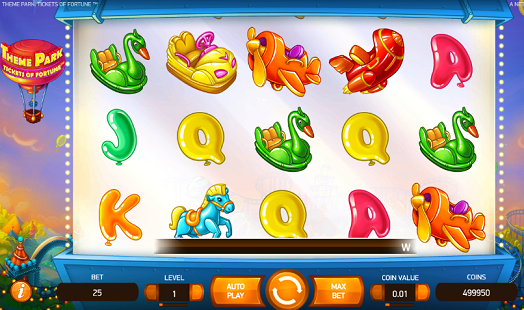 This June the most exciting game yet has been released by NetEnt: Theme Park: Tickets of Fortune. The folks at NetEnt are well known as top entertainment providers, who bring a really professional approach to gaming. Digitally distributed gaming systems are at their best when provided by NetEnt because of their impressive digital effects and creative ideas. Some of the best include Gonzo's Quest, South Park and Scarface, which provide hours of entertainment and great gambling opportunities.
This new innovative game, Theme Park: Tickets of Fortune, promises multiple hours of fun with impressive multi-layered graphics and a range of creative features.
How it works: Ever wanted to visit an amusement park in the peace and quiet of your own home? Tired of queuing for all the best rides? Well, in that case, this is the game for you. Theme Park: Tickets of Fortune combines the best of some of the top amusements parks in the world with all kinds of fun surprises.
But there's more! For casino lovers, this is the chance you have been waiting for. Thee game not only feature rides and games that will take you right back to childhood, you also have the chance to place bets on them.
But how does it work?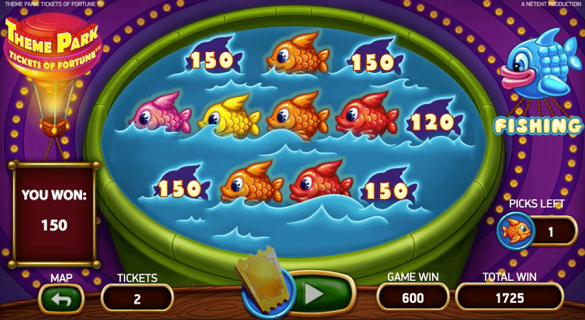 Bright colours and amazing graphics will help create the experience of being in an actual theme park. Add sound effects and speedy visuals, and the exhilarating effects of theme park rides can be yours without all of the hassle. You will feel like you are on the fastest, most impressive rollercoaster of your life. Not only that, you will be spinning higher and higher. The spins that take you up to the hot air balloons at the top of the park, bring you closer and closer towards the jackpot itself. So, you can win huge amounts of money, while at the same time having the kind of fun that is reminiscent of childhood.
Features of the game include Stacked Wild substitutes, the famous Claw feature and six Theme Park bonus games. Spin the theme park bonus wheel or play the theme park ticket game and maximize the fun and potential for winning big money!
So what are you waiting for? Check out NetEnt's new feature slot and start enjoying the fun of theme park magic, while winning big!